Success Story: How UPS used automation and became a global leader in logistics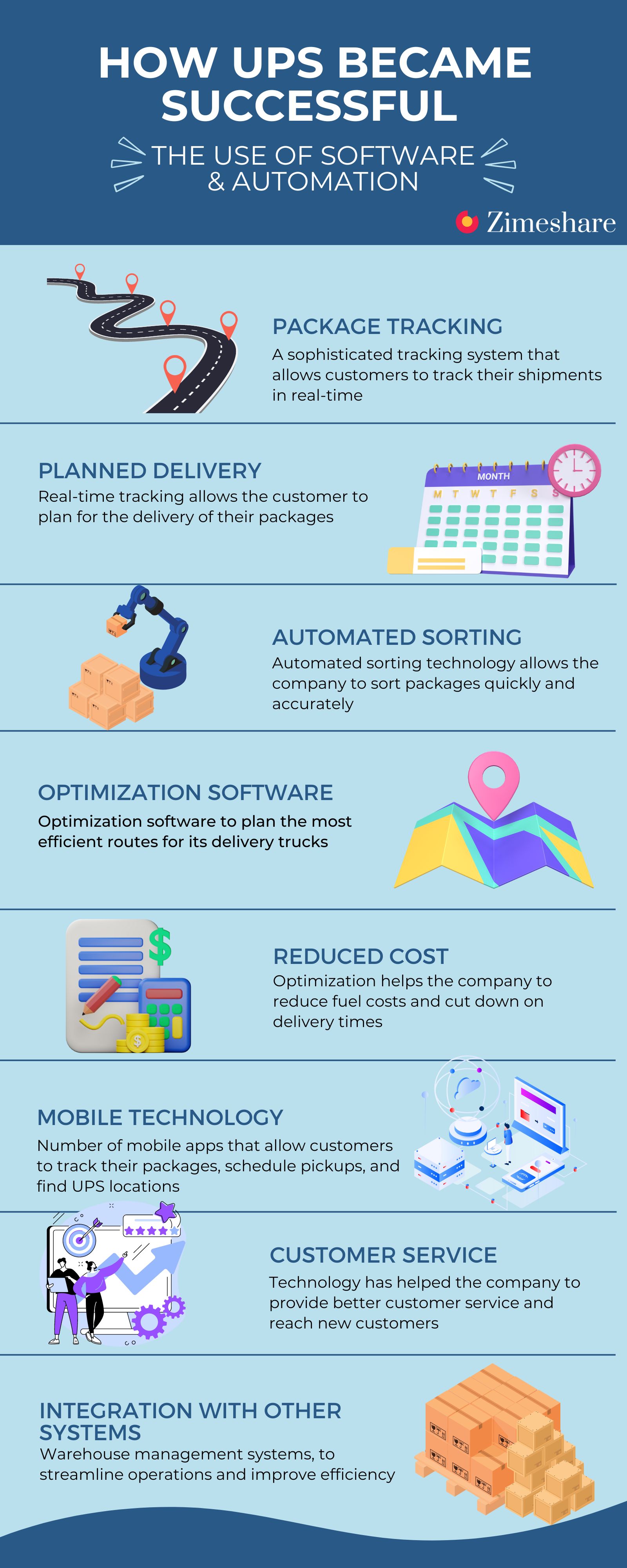 One example of a logistics company that has used software and automation to win over global competition is UPS (United Parcel Service) of the USA. UPS has long been known for its innovative use of technology to continuously streamline its operations and ruthlessly improve efficiency. Let us learn from it about how it used IT in various systems and processes:
Parcel tracking and showing ETA via website: UPS developed a simple but powerful parcel tracking system that allows customers to track their shipments in real-time, and implemented it on its website. This feature has been a major selling point for the company, as it gives a lot of convenience and peace of mind to customers and allows them to plan their day by knowing the estimated time of arrival (ETA) of their packages.

Automated sorting: UPS invested heavily in automated sorting technology, which allows the company to sort packages quickly and accurately, and become more efficient while reducing costs at the same time. This has helped the company to handle a growing volume of packages and reduce the risk of errors.

Route optimization: UPS invested in a real-time route optimization software based on real-time delivery locations to plan the most efficient routes for its trucks. This reduced fuel costs and cut down on delivery times.

Mobile apps and integrations: By publishing a number of mobile apps that allow customers to track their packages, schedule pickups, and find UPS locations, UPS has become a leader in customer service. This has helped it gain new customers by word-of-mouth marketing. These mobile apps rely on a lot of industry integrations via APIs, such as warehouse management systems to streamline operations and improve efficiency.

All these innovative automations and uses of software helped UPS to improve its delivery times much ahead of the competition, and become one of the global leaders of logistics industry. It has also helped the company to empower their customers by providing superior service by continuously improving its operations and reporting capabilities.